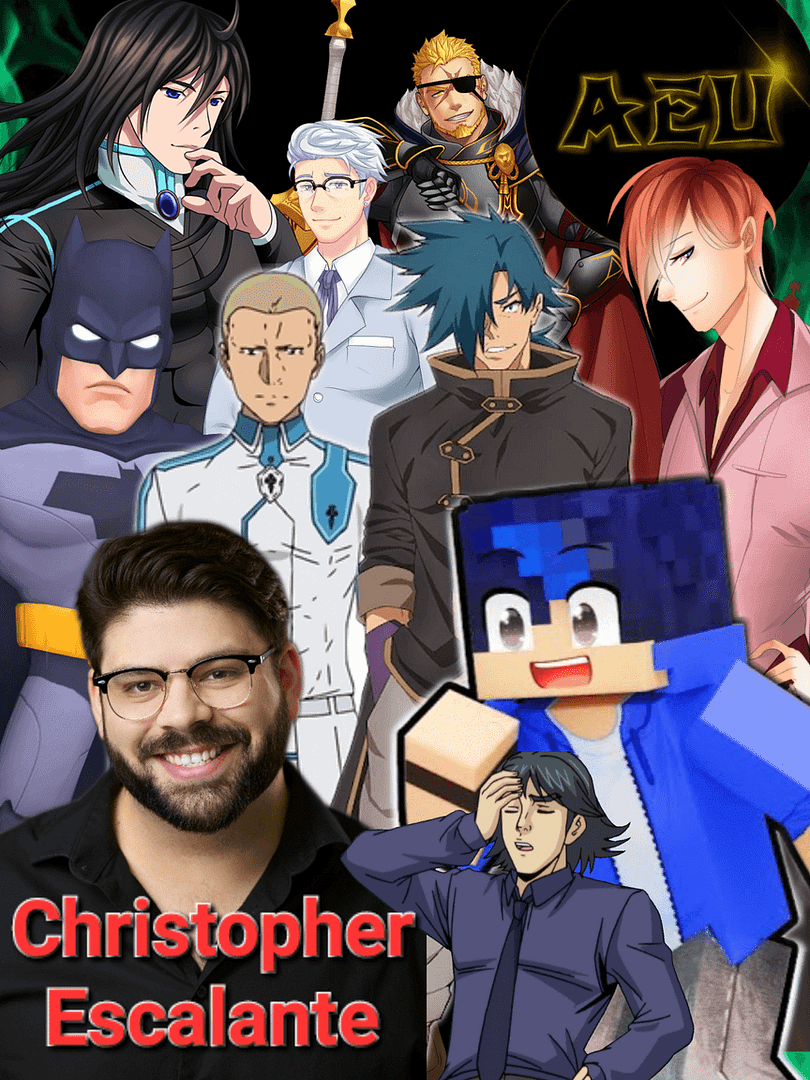 Christopher Escalante is a voice actor, music composer, and on-screen personality and producer for the YouTube channel, "Aphmau," with over 13 Million subscribers.
​
A graduate of Bang Zoom! Entertainment's Advanced Voice Acting Workshop, Christopher broke into voice acting for video games in many of Nexon's Massively Multiplayer Online video games as the Blade Master in Atlantica Online and Legendary Hero in Dungeon Fighter Online, and has voiced many roles in anime produced by Funimation and video games such as Kinji Ninomiya in The Dungeon of Black Company, Ken Sonozaki in Higurashi: When They Cry - Gou, The Nameless in Anima: Gate of Memories, Dragon Rider in Heroes Charge, Eagle Morris in Aces Wild, Erik in the Seduce Me series, and many more.
As a composer, he has written original music and songs for many films, video games, and artists that have reached the Billboard Charts at "#13 Classical Crossover Album" and "#14 Classical Album." His soundtrack credits include the Seduce Me series, Battle Rage, ACE Academy, Blood of Redemption, Even In Dreams, and Mythica: The Necromancer.