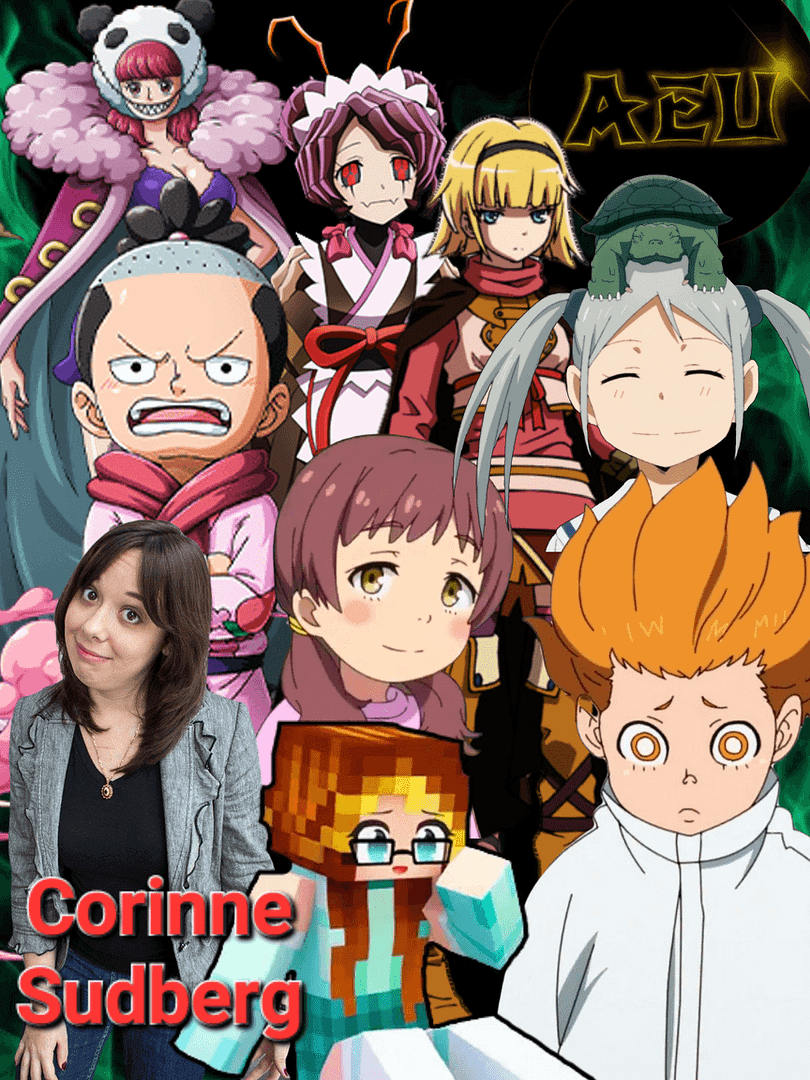 Corinne "Megami33" Sudberg is a professional voice actor, singer, YouTuber, and nerd. Originally from Long Island, New York, she studied theater and eventually animation at the School of Visual Arts hoping to someday work in cartoons in some way. She eventually made her way to Dallas and started to work for several studios including Funimation, Sound Cadence, and StarMan studios. Some of her most notable roles include Kozuki Momonosuke (One Piece), Nataku Son (Fire Force), Arche Eeb Rile Ford (Overlord III), Alpaca Suri (Kemono Friends), Spence/Hatsuharu (Azur Lane), and Luca (Hells). She has also voiced for for various video games including "Yokai Kitchen", "Bee Simulator", "Regalia: Of Men & Monarchs", "Heroes' Charge", "Aura Kingdom", and many more. 
On top of voice acting, Corinne is a YouTube personality under the name "Megami33", based on her favorite Yu-Gi-Oh card, "Gyakutenno Megami". Starting the YouTube game back in 2007, she's voiced for a variety of web series including Team Four Star, Dr. Crafty, Aphmau, TheLoadingCrew, Gamer Chad, and Linkara. She also sings adaptation covers from various anime and video games with over 100k subscribers and over 20 million views. She is also the official singer for the theme song to Bananya, "Lucky Holiday" from Discotek Media. 
In her downtime, she enjoys catching up on the latest seasonal anime, catching Pokemon, playing D&D, or just hanging out with her pup Remi!