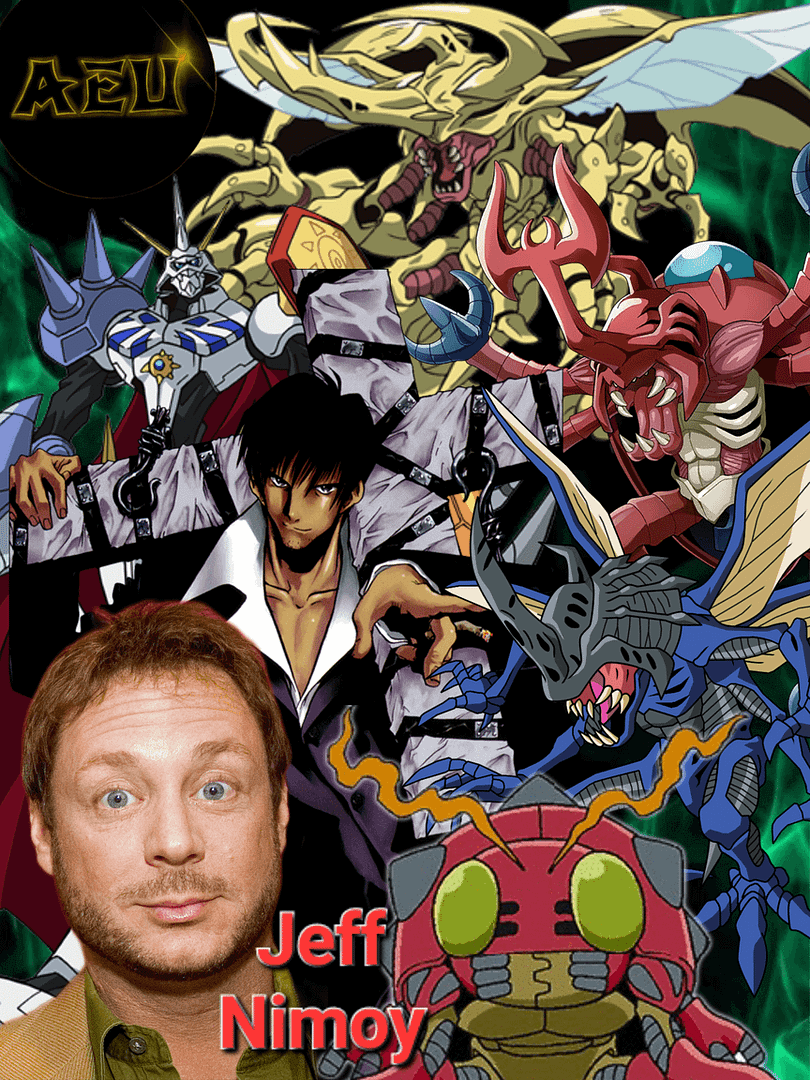 Emmy Award winner Jeff Nimoy is one of the most successful voice directors in American anime history. He adapted and voice-directed Digimon: Digital Monsters (playing Tentomon). He also adapted, voice directed, and voiced his characters in Digimon: The Movie, and the many sequels in the Digimon franchise. The anime community also knows him as the voice for the popular character Wolfwood, from the hit cult series Trigun.
In addition, he adapted and/or voice-directed many popular anime series including Naruto, Bleach, Zatch Bell, Bo-bobo, Mega Man, STITCH, ULTRAMAN, Jujutsu Kaisen, Science Fell in Love, Rent-A-Girlfriend, To Your Eternity, Bungo Stray Dogs, and many more.
In 2019 Jeff wrote, produced, directed, and starred in his first live-action feature entitled, "Fame-ish." The Comic-Con/Rom-com was released in May of 2020 and is distributed worldwide by Random Media. Go to http://fame-ish-movie.com for more.
Jeff is a graduate of NYU's Tisch School of the Arts. Examples of Jeff's work: https://thestoop.tv
You can follow Jeff on Twitter and Instagram at @jeffnimoy
Fame-ish Movie Trailer: https://youtu.be/nSs8sDpYhXo