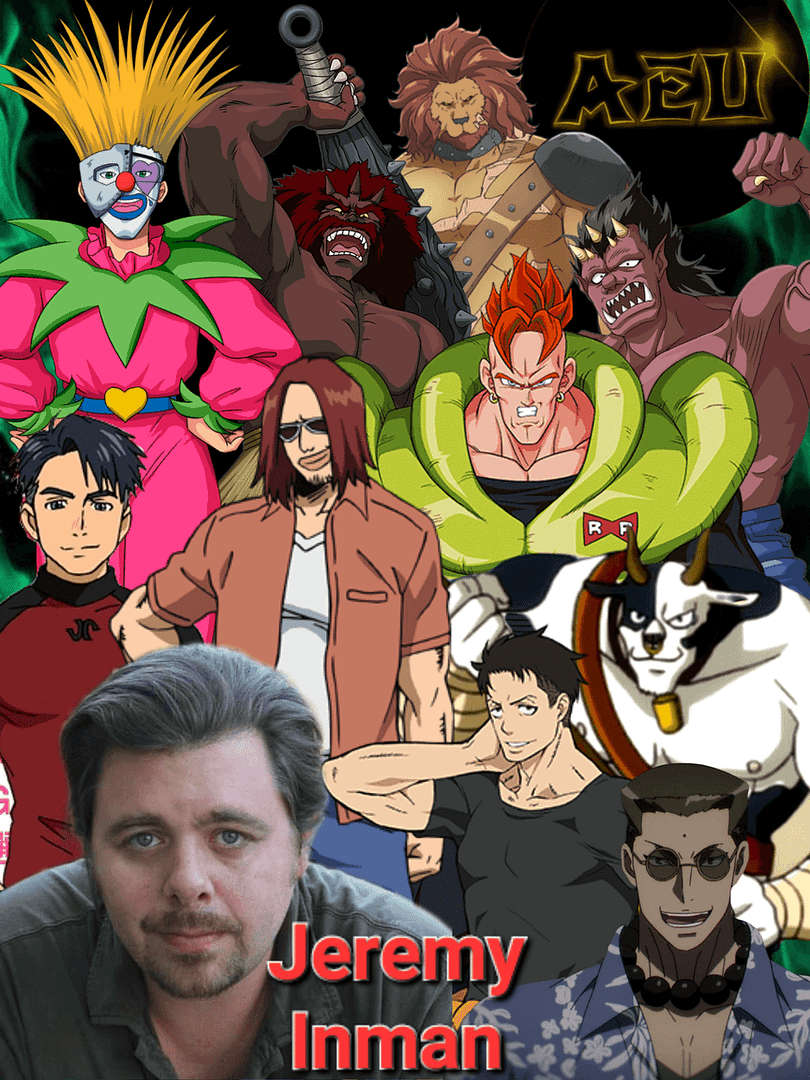 17 years ago Jeremy Inman didn't know what anime was. While working as a firefighter/paramedic he auditioned for a "cartoon" that sounded like fun. Little did he know after getting the part of Android 16 in something called Dragon Ball Z that that's what he'd end up doing in his career.
Since then Jeremy has voiced classic characters such as Taurus in Fairy Tail and many others. More recently Magne in My Hero Academia, Akitaru Obi in Fire Force,  JJ in Yuri on Ice, Yo in Dagashi Kashi, Magellan in One Piece, Ibelde in Endride, Kage in Akibas Trip, Innocentious in Heroic Legend of Arslan, and Yvain in Maria the Virgin Witch.
Jeremy expanded his career into Voice Directing for Funimation in 2004 and has since had the pleasure of working as a director on titles including most recently Saga of Tanya the Evil, ReLife, Gangsta, and Heroic Legend of Arslan to name a few favorites.