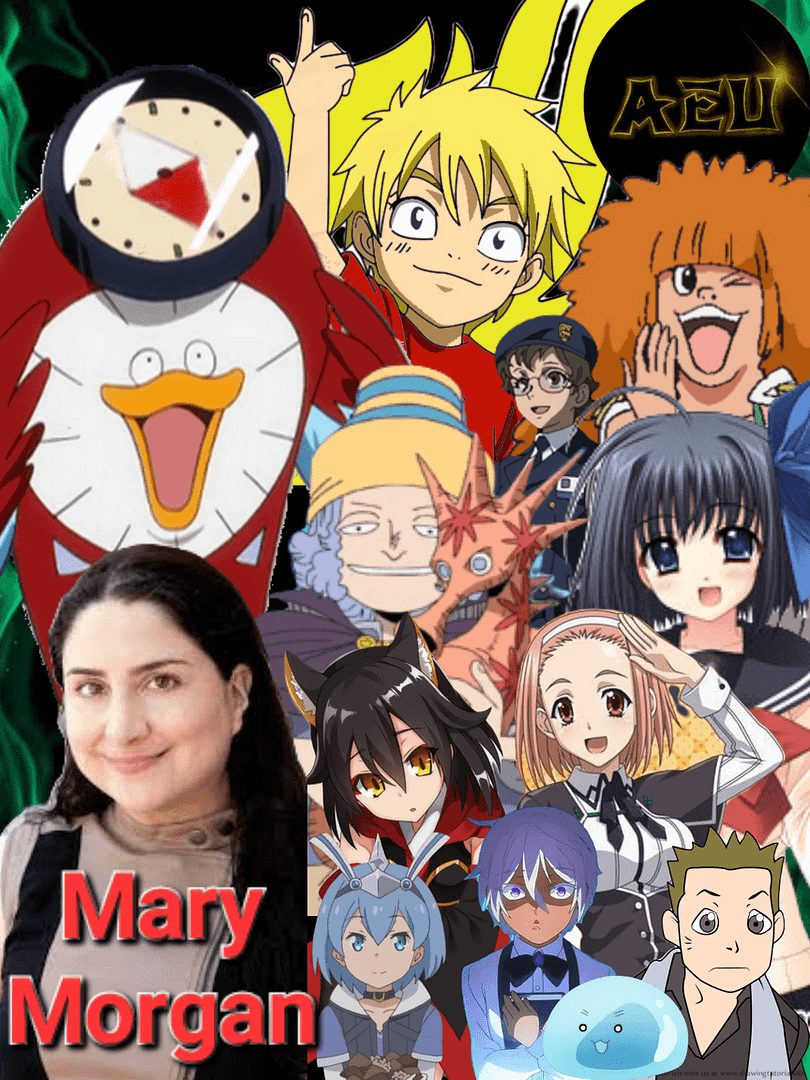 A PROFESSIONAL QUALITY VOICE QUITE CONTRARY TO THE ORDINARY
Meet Mary, a remarkable individual with an innate gift for storytelling! Before she could read or write, Mary had her friends and family spellbound with her impromptu stories. Fueling her passion for the performing arts since her early days, she embarked on an extraordinary voice-over career in 2008 that continues to dazzle audiences.
Youthful, friendly, animated, quirky, cute, authentic, energetic, and conversational—these are just a few of the many words that perfectly describe Mary's versatile voice. Her enchanting tones have graced everything from commercials, eLearning programs for kids and young adults to numerous fascinating characters in beloved cartoons such as Owlegories, Bob the Train, Onyx Monster Mysteries, Katuri, Super Wings, and The Adventures of Mansour. Not stopping there, she also contributed her talents to characters in popular anime shows like One Piece, Fairytail, and Black Summoner.
But that's not all! Mary's vocal talents have left an indelible mark on the gaming world, engaging players in unforgettable experiences. From the dark realms of Diablo 4 to the epic card battles of Hearthstone: March of the Lich King, from the mythological wonders in SMITE to the whimsical worlds of Flipping Death, Lost in Random, and Ghost Giant—Mary's voice has breathed life into these immersive video games like never before.
And if that's not impressive enough, she's also the sound-alike voice behind the Pokémon Interactive electronic Eevee toy, bringing joy and excitement to fans everywhere. Mary's collaborations with esteemed toy companies continue to make waves, ensuring that her delightful presence remains an integral part of cherished playtime experiences for kids and families.
What sets Mary apart is her exceptional ability to embody a vast range of voices effortlessly transitioning from the innocent coos of babies to the vibrant tones of little girls and boys, the blossoming cadence of early teen girls and boys, and the alluring timbre of young adult and adult women. Beyond her vocal versatility, her harmonious journey as a singer commenced at the tender age of 13. Today, she continues to refine her vocal skills, elevating not only her natural soprano voice across a range of styles and musical genres but also increasing her repertoire with the charming ability to sing in her various character voices.
In the realm of voice-over her melodious tones are hailed as youthfully enchanting and audience romancing as she casts her spell upon audiences in commercials, animation, dubbing, video games, toys, K-12 eLearning programs, promos, and myriad future accomplishments yet to unfold! She wholeheartedly welcomes the opportunity of live direction from her broadcast-quality home studio via Source Connect Standard, Zoom, Skype, or Phone Patch or will happily accept being self-directed depending on a client's needs.
SOMETHING ABOUT MARY…
Mary's lifelong passion and overarching aspiration is to become a masterful storyteller in every creative avenue possible. She relishes the opportunity to connect with clients across the globe and very much looks forward to forging fruitful business relationships in diverse countries. In an unusual twist, Mary received a diagnosis of being on the autism spectrum at the age of 18, which only deepened her infatuation for learning new skills, exploring different places, and nurturing her profound love for animals and nature. These fervent interests have led her to delve into an ongoing multitude of imaginative pursuits, encompassing art, animal care, world travel, and thrilling adventures.
A CREATIVE EXPLORER
When Mary is not captivating audiences with her voice, or enthralling performances in film, television, and theater, she finds solace in an assortment of fulfilling activities. You might find her baking delectable treats such as macarons or pavlovas, occupying herself in the world of video games, crafting and recording soothing stories and guided meditations for her YouTube Channel: Dream Sounds and Stories, reading fiction and nonfiction books, fashioning jewelry, handcrafting candles, experimenting with water marbling, imparting the wisdom of yoga, or occasionally amusing children once in a while by gracefully swimming in a silicone mermaid tail.
Always obsessed with creativity and exploration, Mary is anxious to share every illuminating endeavor of her brilliant talents and unwavering dedication with the world!